In the contiguous United States that is.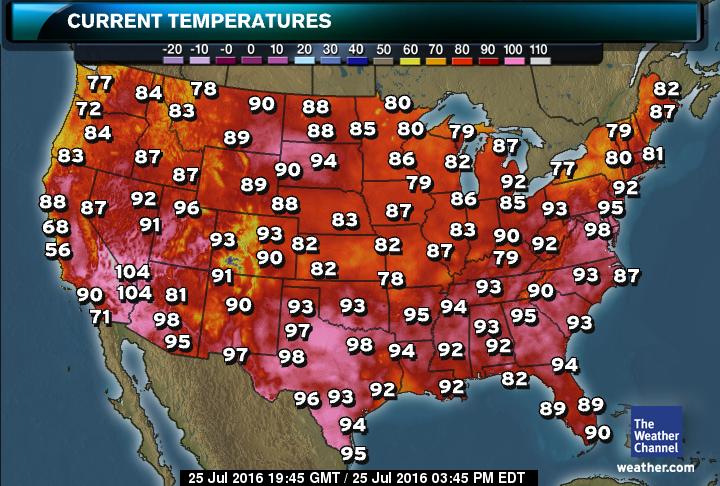 I'm currently in Virginia right now enjoying a much-needed vacation away from Florida. What I didn't need to see was temperatures warmer than what they are like at home. However, it appears that pretty much the whole country is baking at this point. I did expect it to be hot in Virginia when I was here, but not this hot.
It got to at least 100°F (38°C) in Richmond, VA today. I've never experienced triple digit heat in my life before, and boy is it unbearable, even without the Florida humidity. My father described it like "Africa heat" because of how dry it is and not humid. Either way, heat is heat and you're bound to feel the effects of it regardless of how humid it is outside.
As always, drink water and stay hydrated if you're outdoors in this kind of weather. Hopefully things cool off around the country over these next few days, too.